Let's celebrate the new Target Project with a quilt in earth tones. We don't know yet which proposal will be selected in support of the SDG on the environment, but something in warm earthy greens and browns might inspire you!

Here's what we're making, a simple 9-patch with half-square triangles: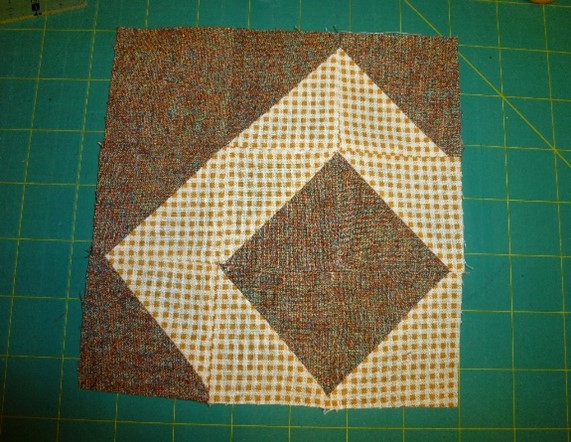 Questions? Write me at This email address is being protected from spambots. You need JavaScript enabled to view it.
2023 Friendship Quilt Instructions
General Information on the quilt process
Deadline for blocks to be in my hands is October 1, 2022. Don't wait, start stitching!