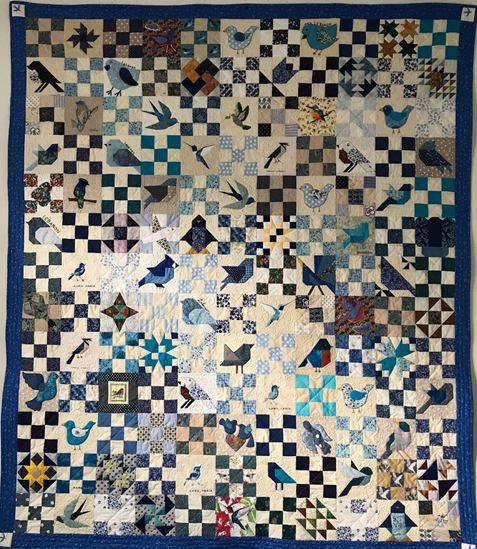 " The Blue Bird of Happiness "
Designed and quilted by Roberta Z. and sewn by over 30 talented quilt square donors, The Blue Bird of Happiness measures 183 x 213 cm / 72 x 84 inches.
Raffle Tickets are now available for the 2022 Friendship Quilt. Take your chance...or many chances...to become the owner of this fabulous quilt!
Ticket purchase via http://bidpal.net/luxembourgcelebration .
The winning ticket will be drawn during the 2022 Interim Meeting in Luxembourg, May 19-21, 2022.